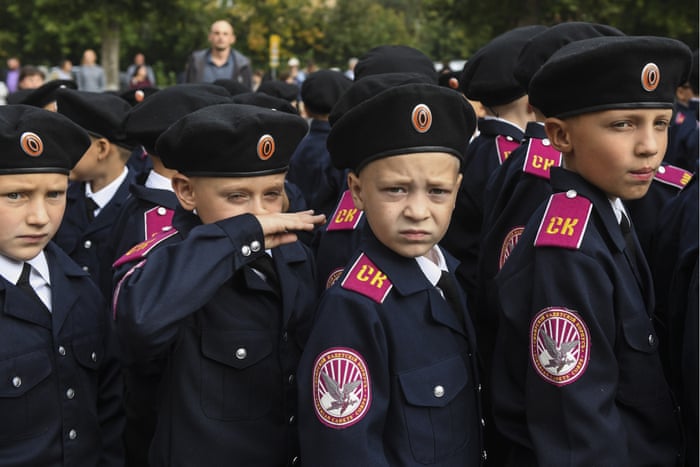 TODAY: Merkel's website attacked by Russians ahead of television debate; Kaspersky Lab seen as threat in US; BRICS leaders condemn North Korea; Kremlin says it is watching but neutral about Serebrennikov; fine against Navalny upheld, campaign coordinator jailed for second time; United Grain Company privatisation likely on its way. 
German Chancellor Angela Merkel's website was allegedly hit by thousands of cyber attacks, mainly from Russian IP addresses, in advance of her televised election debate yesterday. The New York Times outlines the "threat" posed by Kaspersky Lab's antivirus and security software products; six top intelligence officials in the US said they were not happy with their agencies using the company's software. Russia criticised the US' response to North Korea's nuclear test, warning of the danger of "clumsy" mis-steps. Deputy Foreign Minister Sergei Ryabkov accused the US of committing "state hooliganism" against Russia with its diplomatic spats. The BRICS leaders unilaterally condemned North Korea's weekend nuclear test. During their summit, Putin suggested the creation of a BRICS energy research platform "that could allow stepping up sectorial information and analytical and scientific exchanges". Russia will likely extend existing OPEC oil cuts. Egypt has finalised a deal under which Russia will help fund its building of a nuclear power plant.
The Kremlin is watching the case of theatre director and producer Kirill Serebrennikov from a neutral position, according to Dmitry Peskov. Serebrennikov's appeal to be released from house arrest was denied. He could face ten years in prison for charges of embezzlement. Moscow's City Court upheld the $5,000 fine imposed on opposition leader and coordinator Alexei Navalny for violating laws about rally organisation. A court in Kazan has jailed Navalny's presidential campaign coordinator for the second time, also for violating regulations on public gatherings. The State Duma may pass new legislation that would allow the deportation of foreigners who engage in "undesirable" behavior, although it is not clear what kinds of activities this would cover.
This Moscow Times op-ed focuses on the bailout of Otkritie Bank, and why it survived where so many smaller banks failed. Due to "high risks of circulation", the Central Bank is not yet ready to admit crypto-currencies, or the financial instruments attached to them, into circulation. It is looking increasingly likely that Russia will push forward with its privatisation of United Grain Company. Russia is emerging as a leader in global food production, having exported 27.8 million metric tons of wheat from 2016 to 2017.
PHOTO: Cadets of the Siberian military school attend a ceremony marking Knowledge Day. The holiday marks the beginning of a new school year in Russia and is celebrated on September 1, 2017. (Kirill Kukhmar/TASS)