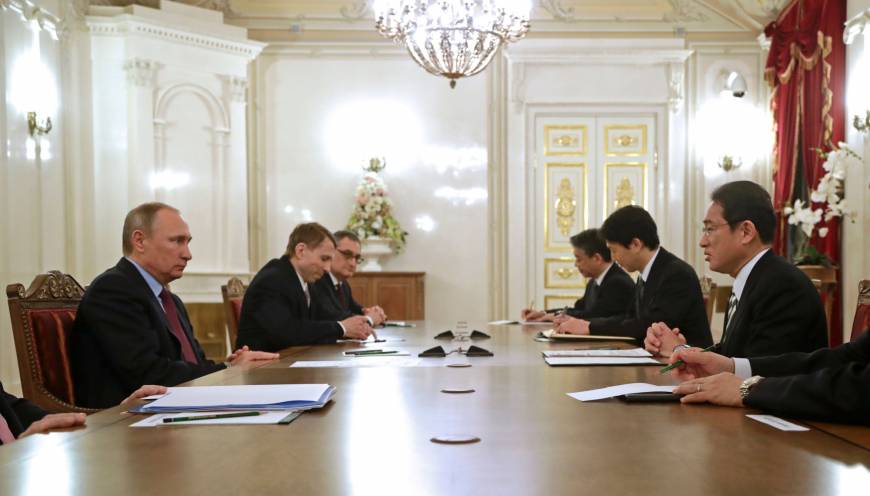 TODAY: Putin offers backhanded compliment to Trump; Russia ready to talk to US about removal of rebels from Aleppo; Japan and Russia a long way from resolving territories dispute; Orthodox head consecrates new church in Paris; Central Bank hackers steal $30m; Lukoil shareholder hasn't ruled out sale to Rosneft.
President Vladimir Putin is confident that US President-elect Donald Trump is a smart man who realises the extent of his new responsibility.  As the Washington Post notes, this isn't exactly a compliment.  Boris Johnson, the British Foreign Secretary, says he does not believe that the mutual admiration between Putin and Trump will affect UK-US relations.  Russia says it is ready for talks with the US regarding the removal of all Syrian rebels from eastern Aleppo, in order to 'normalise life' there.  Following high-level talks with Japan in St. Petersburg this weekend, Foreign Minister Sergei Lavrov said it would be difficult for the two sides to resolve their territorial dispute over the Kuril Islands.  Japanese Prime Minister Shinzo Abe said the issue would not be settled in a single meeting.
Patriarch Kirill consecrated a new Orthodox Church in Paris yesterday, 'a controversial symbol of Russian President Vladimir Putin's influence in Europe'.  A cyber attack on the Central Bank saw hackers successfully stealing more than $31 million (they attempted to steal $45 million) from correspondent accounts last week.  The bank's governor, Elvira Nabiullina, is anticipating that the OPEC cut agreement will lead to higher oil prices and a fast recovery for the Russian economy.  In advance of the cut, however, Russia's oil outputs are continuing to reach ever-greater highs, with November setting a 30 year record.
A major shareholder of Lukoil says he has not yet ruled out the possibility of selling his stake to state-owned Rosneft, which just acquired Bashneft last month.  Putin promised to protect artistic freedom in Russia (with the exception of one director who was given 20 years in prison for opposing Russia's annexation of Crimea).
PHOTO: Foreign Minister Fumio Kishida (right) meets Russian President Vladimir Putin in St. Petersburg on Friday, December 2nd 2016. (Pool, via AFP-JIJI)