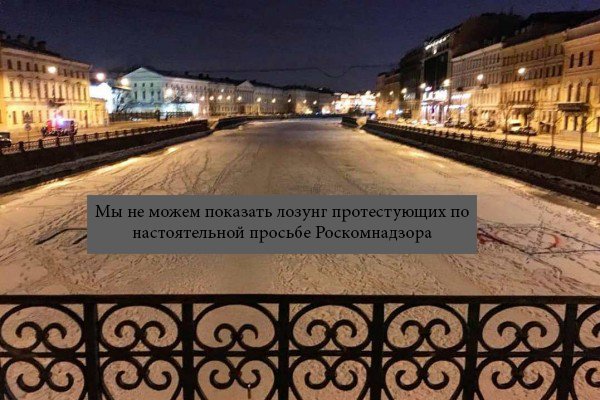 TODAY: Former Russian spy critically ill after possible poisoning; Putin says 400 foreign spies thwarted last year; Trump rebukes Putin for weapons brags; Russia and US continue to trade accusations of election meddling; Russia prepared for Internet cut-off; Germany intervenes in Gazprom-Naftogaz row; EU bid to regulate Nord Stream fails; Kirill Serebrennikov gives statement regarding his charges; watchdog censors photo of anti-Putin graffiti.
Former Russian spy Sergei Skripal is critically ill after being exposed to an unknown substance and found unconscious on a bench in a shopping centre in Salisbury, UK. The same day, in a speech to FSB employees calling for heightened cyber defenses and stronger security for high level communications, President Vladimir Putin claimed that Russia thwarted more than 400 foreign spies last year. He received a rare rebuke from US President Donald Trump for showing off weapons in his state of the nation address last week. "The view of Putin as a good president misled by bureaucrats is widespread in Russia." Following Kremlin spokesman Dmitry Peskov's assertion that meddling in other countries' elections is "a rich tradition" in the US, Deputy Foreign Minister Sergei Ryabkov says Moscow has evidence that the US is trying to interfere in Russia's presidential elections later this month. One of his colleagues at the State Duma thinks that foreigners found guilty of electoral interference should be given the death penalty, or 25 years in prison because "that's the worst crime that there is, other than rape and murder". A close adviser to Putin said that Russia is fully prepared if the West decides to disconnect it from the global Internet over accusations of Russian meddling in US elections.
Germany is urging Gazprom to settle its dispute with Naftogaz due to the need for both Russia and Ukraine to "show themselves to be reliable partners in European gas supply and guarantee continuous supplies". The Kremlin's only comment so far is that "of course Gazprom will protect its interests". Naftogaz is willing to buy gas from European countries beginning in April, instead of buying from Russia, if the dispute continues. A European Commission bid to extend its energy market rules to regulate the Nord Stream 2 pipeline to Germany has been rejected. Conglomerate Sistema has fulfilled all of its financial obligations to Rosneft. Agricultural exports exceeded arms exports last year.
Kirill Serebrennikov, the director currently under house arrest, gave a statement regarding the charges against him at a court hearing in Moscow, in which he documented the productions that were created with the state funds from the Ministry of Culture, and which he stands accused of embezzling. "I have created art and I want to continue to create art. I didn't have anything to do with money." Media watchdog Roskomnadzor forced at least one news outlet to remove an image depicting anti-Putin graffiti in St. Petersburg; the image was censored with a strip of text covering up the slogan "We are against Putin". The Defence Ministry is going after the US for allegedly flouting a UN resolution on Syria.
PHOTO: Photo posted on the Twitter account of the St. Petersburg-based Business News Agency, with the caption, "Roskomnadzor requires "Agency for Business News" to remove from the site a photo of the stock of Sobchak's headquarters. The guys wrote the slogan "Against Putin" on the Fontanka River." via Twitter @teamnavalny_spb