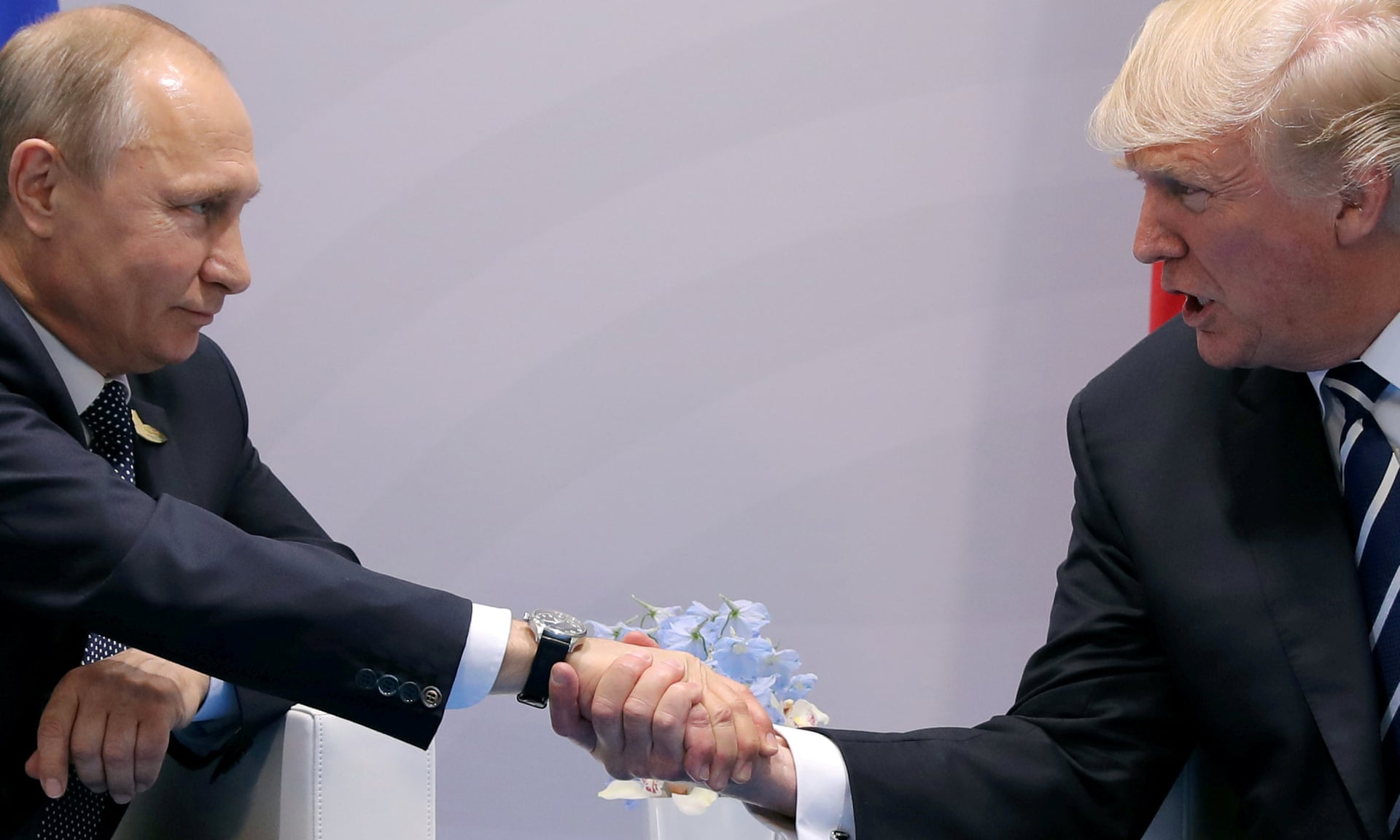 TODAY: International arbitration ruling says Russia must pay $6m over Greenpeace ship seizure; Navalny ordered to pay $35k in damages to lumber company; Putin and Trump had second G20 meeting; City Hall to allow a rally for Internet freedom, as HRW report claims Russia has impacted free online speech in name of anti-extremism; watchdog ridiculed for suggesting that popular toy makes citizens susceptible to opposition propaganda.
An international arbitration panel based in Vienna has ruled that Russia must pay $6 million to the Netherlands for damages resulting from its seizure of the Greenpeace ship, Arctic Sunrise, in 2013 during an oil drilling protest. Greenpeace welcomed the ruling for "reaffirm[ing] the right to peaceful protest at sea". A Moscow court has ordered anticorruption campaigner and opposition leader Alexei Navalny to pay $35,000 in damages to the Kirovles lumber company in connection with the embezzlement case for which Navalny is currently serving a 5-year suspended sentence. The White House has revealed that President Vladimir Putin and US President Donald Trump had a second, informal meeting during the G20 summit in Germany. "It's very clear that Trump's best single relationship in the G20 is with Putin. US allies were surprised, flummoxed, disheartened," one source commented. "I've never in my life seen a relationship between two major countries where the interests are so misaligned while the leaders are so buddy-buddy. It doesn't add up."
Moscow's City Hall will allow an opposition rally in defence of Internet freedom to go ahead later this month, called for by PARNAS. A new report from Human Rights Watch claims that Russia, under the guise of fighting extremism, has significantly impacted free online speech and introduced invasive surveillance of online activity; the report says that dozens have been jailed for critiquing the economic crisis or Russian foreign policy. "These laws aren't just about introducing tough policies, but also about blatant violation of human rights." The EU is criticising Russia's nationwide ban on the Jehovah's Witnesses, saying that everyone must be able to practice the religion of their choice, without interference.
Rospotrebnadzor, the consumer watchdog, is warning that fidget spinners could be harmfully addictive, and make people susceptible to message from the political opposition (prompting ridicule on the web).The pro-Russia leader of separatists in Ukraine says there is a plan to abolish Ukraine entirely and replace it with a new state, to be named Malorossiya (meaning "Little Russia").
PHOTO: Trump shakes hands with Putin during the their bilateral meeting at the G20 summit in Hamburg, Germany on 7 July 2017. Photograph: Carlos Barria/Reuters