Putin's criminal recklessness in Ukraine does not come as a surprise, rather it has been a hallmark of his leadership.

It's time for the United States and Europe to undertake targeted sanctions against leaders of Thailand's military junta. Failure to do so guarantees a repeat of a familiar cycle.
The following op/ed was originally published on RealClearWorld:
In recent weeks, the military junta in Thailand has been working hard on rehabilitating its image. A battalion of soft-spoken diplomats has been dispatched on an international charm offensive, lecturing policymakers and journalists on their good intentions and popular support. Just don't ask them to prove it in an election.
Their efforts are aimed at promoting a distorted understanding of events — an exercise that the United States and Europe seem all too willing to accept. They want the world to believe that the May 22, 2014, military coup is somehow a "normal" feature of Thailand's political culture, and as such, the junta should get a free pass.
If things continue along this path, we are due to have a replay of the aftermath of the 2006 coup. At the time, Western governments eventually gave their support to the military's plan to introduce a new constitution that severely watered down representation and allowed them to keep appointees permanently entrenched in the Constitutional Court and Senate. It's little wonder why the situation has culminated in violence and repression once again several years later, and undoubtedly what will happen if they remain unchallenged in 2014.
TODAY: Malaysian airliner brought down in eastern Ukraine; 298 people dead; Kiev blames pro-Russia rebels; stakes in conflict raised. Sanctions 'soft' says Kudrin; Novatek asserts its activity will not be compromised; ECHR comes down hard on metal cages. 
A Malaysia Airlines jet carrying 298 passengers and crew has crashed in eastern Ukraine, 60 kilometers from the Russian border, killing all on board.   The aircraft was flying just 1,000 feet above restricted airspace when it was shot down, beyond the range of smaller rockets used by the rebels to bring down helicopters and other low-flying Ukrainian military aircraft, but within the range of the SA-11 Buk missile which the majority believe to have been the weapon used to bring down the aircraft. Who was responsible remains a source of contestation: the leader of the self-proclaimed Donetsk People's Republic in eastern Ukraine, Alexander Borodai, has put the blame on Ukraine.  Meanwhile, Ukraine, whose President called the attack an 'act of terrrorism', says its security services have intercepted conversations which prove that Russia and pro-Russian separatists were responsible for downing the MH17.  Transcripts of the brief recordings can be found here.  President Putin has conveyed his condolences to Dutch Prime Minister Mark Rutte over the accident, calling for an objective investigation.  The leaders of the self-proclaimed Donetsk People's Republic have said they will allow international specialists to investigate the crash.  Australian Prime Minister Tony Abbott has blamed Russia for the tragedy, a view apparently shared by Hillary Clinton.  Analyst Masha Lipman says that if proof of Russian culpability emerges there will be 'strong pressure on Putin to really contribute to de-escalation'.   'The downing of a Malaysian airliner over eastern Ukraine could be a turning point for the Ukraine crisis'.   Read More »
Tagged Alexei Kudrin, ECHR, Energy, Hillary Clinton, Malaysia, MH17, Novatek, Russia, sanctions, ukraine, Vladimir Putin
1 Comment
TODAY: EU and US increase Russia sanctions, target companies directly, Lavrov says news is 'sad'; activists take complaints to ECHR; Kirov authorities ban gmail for students; house arrest extended for Navalny associate; Russia and Cuba to re-open spy base.
Europe and the US have increased their economic sanctions against Russia over claims of the Kremlin's renewed backing for pro-Russian separatists fighting on the Russia-Ukraine border.  'Russia's support for the separatists and violations of Ukraine's sovereignty has continued,' said President Barack Obama.  New targets include Gazprombank, Novatek, Vnesheconombank (VEB), and Rosneft, in the first direct target of the banking, military, and energy sectors.  The sanctions are a result of consultations with EU leaders, though their corresponding package of measures is 'less ambitious'.  Europe is seeking to block loans for new projects in Russia by the European Investment Bank and the European Bank for Reconstruction and Development – despite the fact that Russia holds shares in the latter.  President Vladimir Putin says the new measures will lead to a 'dead end' in terms of diplomatic relations with the US. Foreign Minister Sergei Lavrov says Obama's position regarding Russia is 'sad'.  Rosneft head Igor Sechin says the sanctions are illegal.  Putin has proposed that the BRICS countries set up an energy association and fuel reserve.
Tagged Arctic Council, Barack Obama, Cuba, EBRD, EU, European Bank for Reconstruction and Development, Gazprombank, Glonass, gmail, Igor Sechin, Kirov, Konstantin Yankauskas, Leonid Kovyazin, Ministry of Natural Resources, Novatek, Rosneft, Russia, Sergei Lavrov, ukraine, US, Vladimir Akimenkov, Vnesheconombank
Leave a comment
TODAY: Putin wants to use BRICS to defend against Western sanctions; BRICS announce HQ of bank and plot a currency reserve; Russia and Ukraine still trading accusations over fighting; former Interior Ministry officials admit to abusing power; activist faces 5 years for tugging policeman's sleeve; obscenity law to trash independent film. 22 dead in Moscow train accident.
President Vladimir Putin wants to use the BRICS formation to prevent future 'sanction attacks' by the United States and its allies.  In addition to launching their $100 billion development bank, to be based in Shanghai and governed by India, leaders of the BRICS countries also announced a currency reserve pool during their summit yesterday.  In support of Russia's aim to counter Western dominance, Brazilian President Dilma Rousseff said the pool 'will help contain the volatility faced by diverse economies as a result of the tapering of the United States' policy of monetary expansion'.  Foreign Minister Sergei Lavrov said that the BRICS aimed to 'speak out against one-sided steps in global politics and economy'.  Russia and Ukraine continue to make equal and opposite accusations against each other regarding cross-border attacks.  President Vladimir Putin says it won't be easy, but that Russia can improve its ties with the European Union.
TODAY: BRICS bank is coup, or too late? Putin praises alliance, plans to discuss US sanctions at BRICS summit; Putin's crackdown will hurt economy, says entrepreneur; Navalny allies lose Moscow City Duma places; Yukos allies expect payouts; Russia re-amassing troops on Ukraine border, says Kiev, NATO.
The $100 billion BRICS development bank and reserve currency fund 'is a political coup' for Russia, says the  Moscow Times, noting the oddly perfect timing of the long-awaited bank's coming to completion 'just as the West freezes Russia out of its own economic system'.  Critics disagree, arguing that the group is losing momentum as an influential global force.  President Vladimir Putin praised the BRICS as a means for the member countries to reinforce their competitiveness on the global market and the political element of their cooperation, though stressed that they have no plans to form military or political alliances with each other.  Putin is planning to raise the question of US sanctions during today's BRICS summit.  David Yakobashvili, one of Russia's top entrepreneurs, is criticising Putin's crackdown on offshore corporations, warning that they will be more damaging to the economy than Western sanctions.  Several allies of opposition leader Alexei Navalny have been removed from the Moscow City Duma for failing to collect a required number of signatures to secure their candidacy for the 'For Moscow' coalition.
TODAY: Russia threatens Ukraine in wake of more fighting; Merkel and Putin meet in Brazil; Italy blocking sanctions? Putin ends Latin American tour celebrating various new deals; activist Novodvorskaya dies.
The Foreign Ministry responded to an incidence of shelling across the border from Ukraine into Russia – which led to the death of one Russian man – by warning that there may be 'irreversible consequences'.  Combat reportedly has 'intensified dramatically' along the border over the past few days, with fighting underway on the outskirts of the Donetsk region, and also continuing in Luhansk.  Vladimir Putin and Angela Merkel met in Brazil to call for increased peace efforts in Ukraine, noting the situation's 'tendency toward degradation'.  They refrained from discussing the question of gas supplies to Europe.  The Sports Minister insists that the Ukraine crisis will not interfere with Russia's preparations in advance of its hosting the next World Cup in 2018.  Is Italy the latest obstacle to tougher anti-Russia sanctions?
Tagged Angela Merkel, Argentina, Brazil, Cuba, Donetsk, Glonass, human rights, Luhansk, Onexim Group, Russia, ukraine, Valeria Novodvorskaya, Vedomosti, Vladimir Putin, World Cup 2018
Comments closed
TODAY: Putin heads to Latin America, cancels Cuba debt, says Brazil a key global player; new rules for state company bank accounts; France and Germany call for Ukraine cease-fire; summer camps to deter children from activism; Marvel comics to be investigated.
Speaking on the eve of a trip to Latin America, President Vladimir Putin called on Brazil and his other BRICS affiliates to play a greater role in world affairs – namely, to counter US influence.  Putin has commenced a five-day trip, during which he will make stops in Cuba, Argentina, and Brazil in a bid to strengthen ties.  Brazil's role will be particularly important, he said, in developing 'the emerging poly-centric world order'.  Putin's first move on arriving in Cuba was one of 'brotherly love' – announcing that Russia will write off 90% of Cuba's $35.2 billion debt, stipulating instead that Cuba will pay back $3.2 billion over a 10 year period.  A new law states that state companies will no longer be allowed to hold bank accounts with firms that have less than $296 million in capital.  Mining company Mechel may be permitted to declare bankruptcy.  The New York Times reviews some current exhibitions in Russia, noting that Russian artworks 'often assume a political or moral significance they would not be freighted with elsewhere in the world'.
Tagged Angela Merkel, Brazil, BRICS, Cuba, Francois Hollande, Gazprom, Latin America, Marvel comics, Mechel, Roskomnadzor, Russia, Slavyansk, Slovyansk, ukraine, Vladimir Putin
Comments closed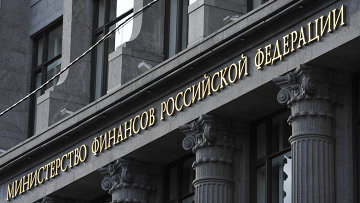 By Olga Boltenko, Evgenia Martin, and Ayshat Gaydarova
On the 18th of March the Russian Ministry of Finance published a draft law on anti-offshore measures. Following wide public discussion, a revised draft was published on the 27th of May. The Draft introduces four key concepts:
• Controlled foreign companies (CFC) rules;
• Russian tax residence for foreign companies, based on tests of management and control;
• Concepts of 'factual right to income' and 'beneficial owner' in the context of applying international tax treaties; and
• New rules on taxation of the indirect disposal of Russian real estate.
Implementation of the CFC rules will provide the Russian tax authorities with legal mechanisms for taxing international corporate and private structures controlled by Russian individuals and corporate tax residents (irrespective their nationality). Implementation of other concepts will have an impact on any structure with any degree of Russian involvement, irrespective of the tax residency of its beneficiaries.
It is strongly recommended that all Russian tax residents, and anyone with a business connection with Russia, should review and revise their corporate and private international arrangements as a matter of urgency.
Below we examine the key provisions of the Draft, which it is expected will be implemented in 2014 and start applying in 2015.
TODAY: Putin shuns isolationism as poll reveals growing international dislike of Russia; capital flight for 2014 already surpasses 2013; new law for foreign internet providers; Navalny associates' apartments raided; Crimean airspace still Ukrainian, says ICAO; new BRICS bank to launch; Klebnikov murder remains unsolved; Russia's top designers.
President Vladimir Putin says that Russia needs to 'define [its] national interests correctly' and 'persistently', but will always be part of the global community and will steer clear of isolationism.  According to a Pew Global Attitudes poll, Russia is widely disliked in Europe, the Middle East, and the United States, with negative views rising significantly in the past year.  Its economy is stagnating, with zero growth in the second quarter, and new calculations indicate that $75 billion worth of capital left Russia in the first six months of this year, exceeding figures for the whole of 2013.  The Federation Council has passed a law that will force all foreign internet providers operating within Russia to retain the personal data of Russians only on servers located within the country.  Two associates of anti-corruption blogger and opposition figure Alexei Navalny had their apartments raided yesterday by law enforcement officials, apparently in connection with a picture found in Navalny's apartment last month.  One of the targets, Georgy Alburov, who works for Navalny's Anti-Corruption Fund, says his apartment was searched without a warrant.  The Kremlin has agreed to the appointment of John Tefft as the new American Ambassador to Russia.
Tagged alexei navalny, Anton Siluanov, Arsen Avakov, BRICS, capital flight, China, fashion, Gazprom, Georgy Alburov, ICAO, isolationism, John Tefft, NATO, Paul Klebnikov, Russia, ukraine, US, Vladimir Putin
Comments closed
TODAY: ECHR to prioritise Navalny arrest appeal; Total head says Europe needs Russian gas; US detention of MP's son angers Kremlin; NATO chief says Russia duplicitous on Ukraine; Lithuania President slams Russian 'chauvinism'; Sochi to be gambling zone; priest slams football boots.
The European Court of Human Rights is to review and give priority to the appeal made by opposition figure and corruption activist Alexei Navalny against his house arrest; as part of this process, the Court will ask the Kremlin to demonstrate the merits of the case.  The head of French oil major Total says Europe should abandon any ideas about cutting dependence on Russian gas, saying that such a move would pose too much of a risk to winter supplies.  Russian authorities are angrily calling the US detainment of Roman Seleznev, the son of Liberal Democrat MP Valery Seleznev, a 'kidnapping'; the US embassy in Moscow says it is not yet able to comment on the detention.  Russia wants an official apology from Poland after the demolition of a Soviet war memorial in Limonowa, which was apparently in violation of an inter-governmental agreement.  A controversial new bill banning advertising on cable and satellite television channels could lead to the closure of several smaller, independent stations if it is signed into law.
Tagged alexei navalny, Central Bank, ECHR, European Court of Human Rights, gay rights, Lithuania, NATO, Poland, Roman Seleznev, Russia, Sberbank, Sochi, Total, Tsentrgaz, ukraine, Valentina Matvienko, Valery Seleznev, World Cup
Comments closed