The case is not only one of the largest ever rulings against a sovereign, it also means that Yukos shareholders could start seizing assets across Europe.

Putin's criminal recklessness in Ukraine does not come as a surprise, rather it has been a hallmark of his leadership.

It's time for the United States and Europe to undertake targeted sanctions against leaders of Thailand's military junta. Failure to do so guarantees a repeat of a familiar cycle.
TODAY: Putin heads to Latin America, cancels Cuba debt, says Brazil a key global player; new rules for state company bank accounts; France and Germany call for Ukraine cease-fire; summer camps to deter children from activism; Marvel comics to be investigated.
Speaking on the eve of a trip to Latin America, President Vladimir Putin called on Brazil and his other BRICS affiliates to play a greater role in world affairs – namely, to counter US influence.  Putin has commenced a five-day trip, during which he will make stops in Cuba, Argentina, and Brazil in a bid to strengthen ties.  Brazil's role will be particularly important, he said, in developing 'the emerging poly-centric world order'.  Putin's first move on arriving in Cuba was one of 'brotherly love' – announcing that Russia will write off 90% of Cuba's $35.2 billion debt, stipulating instead that Cuba will pay back $3.2 billion over a 10 year period.  A new law states that state companies will no longer be allowed to hold bank accounts with firms that have less than $296 million in capital.  Mining company Mechel may be permitted to declare bankruptcy.  The New York Times reviews some current exhibitions in Russia, noting that Russian artworks 'often assume a political or moral significance they would not be freighted with elsewhere in the world'.
Tagged Angela Merkel, Brazil, BRICS, Cuba, Francois Hollande, Gazprom, Latin America, Marvel comics, Mechel, Roskomnadzor, Russia, Slavyansk, Slovyansk, ukraine, Vladimir Putin
Comments closed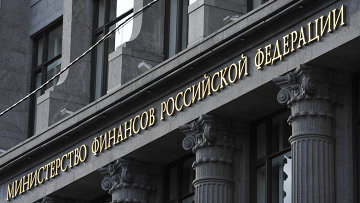 By Olga Boltenko, Evgenia Martin, and Ayshat Gaydarova
On the 18th of March the Russian Ministry of Finance published a draft law on anti-offshore measures. Following wide public discussion, a revised draft was published on the 27th of May. The Draft introduces four key concepts:
• Controlled foreign companies (CFC) rules;
• Russian tax residence for foreign companies, based on tests of management and control;
• Concepts of 'factual right to income' and 'beneficial owner' in the context of applying international tax treaties; and
• New rules on taxation of the indirect disposal of Russian real estate.
Implementation of the CFC rules will provide the Russian tax authorities with legal mechanisms for taxing international corporate and private structures controlled by Russian individuals and corporate tax residents (irrespective their nationality). Implementation of other concepts will have an impact on any structure with any degree of Russian involvement, irrespective of the tax residency of its beneficiaries.
It is strongly recommended that all Russian tax residents, and anyone with a business connection with Russia, should review and revise their corporate and private international arrangements as a matter of urgency.
Below we examine the key provisions of the Draft, which it is expected will be implemented in 2014 and start applying in 2015.
TODAY: Putin shuns isolationism as poll reveals growing international dislike of Russia; capital flight for 2014 already surpasses 2013; new law for foreign internet providers; Navalny associates' apartments raided; Crimean airspace still Ukrainian, says ICAO; new BRICS bank to launch; Klebnikov murder remains unsolved; Russia's top designers.
President Vladimir Putin says that Russia needs to 'define [its] national interests correctly' and 'persistently', but will always be part of the global community and will steer clear of isolationism.  According to a Pew Global Attitudes poll, Russia is widely disliked in Europe, the Middle East, and the United States, with negative views rising significantly in the past year.  Its economy is stagnating, with zero growth in the second quarter, and new calculations indicate that $75 billion worth of capital left Russia in the first six months of this year, exceeding figures for the whole of 2013.  The Federation Council has passed a law that will force all foreign internet providers operating within Russia to retain the personal data of Russians only on servers located within the country.  Two associates of anti-corruption blogger and opposition figure Alexei Navalny had their apartments raided yesterday by law enforcement officials, apparently in connection with a picture found in Navalny's apartment last month.  One of the targets, Georgy Alburov, who works for Navalny's Anti-Corruption Fund, says his apartment was searched without a warrant.  The Kremlin has agreed to the appointment of John Tefft as the new American Ambassador to Russia.
Tagged alexei navalny, Anton Siluanov, Arsen Avakov, BRICS, capital flight, China, fashion, Gazprom, Georgy Alburov, ICAO, isolationism, John Tefft, NATO, Paul Klebnikov, Russia, ukraine, US, Vladimir Putin
Comments closed
TODAY: ECHR to prioritise Navalny arrest appeal; Total head says Europe needs Russian gas; US detention of MP's son angers Kremlin; NATO chief says Russia duplicitous on Ukraine; Lithuania President slams Russian 'chauvinism'; Sochi to be gambling zone; priest slams football boots.
The European Court of Human Rights is to review and give priority to the appeal made by opposition figure and corruption activist Alexei Navalny against his house arrest; as part of this process, the Court will ask the Kremlin to demonstrate the merits of the case.  The head of French oil major Total says Europe should abandon any ideas about cutting dependence on Russian gas, saying that such a move would pose too much of a risk to winter supplies.  Russian authorities are angrily calling the US detainment of Roman Seleznev, the son of Liberal Democrat MP Valery Seleznev, a 'kidnapping'; the US embassy in Moscow says it is not yet able to comment on the detention.  Russia wants an official apology from Poland after the demolition of a Soviet war memorial in Limonowa, which was apparently in violation of an inter-governmental agreement.  A controversial new bill banning advertising on cable and satellite television channels could lead to the closure of several smaller, independent stations if it is signed into law.
Tagged alexei navalny, Central Bank, ECHR, European Court of Human Rights, gay rights, Lithuania, NATO, Poland, Roman Seleznev, Russia, Sberbank, Sochi, Total, Tsentrgaz, ukraine, Valentina Matvienko, Valery Seleznev, World Cup
Comments closed
TODAY: Pro-Russia rebels dig in heels in Donetsk; E.U. mulling sanctions extension; Russian arms exports boom. Udaltsov facing lengthy jail term; drug abuse on the rise; X-rated bank bill?  Gorbachev-era Foreign Minister and former Georgian president Eduard Shevardnadze remembered.
Having lost a key stronghold on the weekend, pro-Russian rebels have stepped up attempts to protect their hold on the Ukrainian city of Donetsk by blowing up three bridges on key roads leading into the town and erecting barricades.  Additionally, several hundred rebels have reportedly seized Popasnaya, a city of 20,000 people in the Luhansk region.  Russia's Foreign Ministry has stated it continues to record 'war crimes' taking place in Ukraine and has castigated the E.U. for failing to respond adequately.  The E.U. is in fact planning to extend its sanctions list against Russia.  Kiev has vowed to use deadly weapons against any intruders who violate its state border in the Sea of Azov, which is divided between Ukraine and Russia.  Ria-Novosti reports that Russian weapons and military hardware sales to foreign countries reached $5.6 billion in the first half of 2014, a 'very impressive and substantial figure', according to President Putin.  A new poll has found that two thirds of Russians oppose sending Russian troops to south-eastern Ukraine.  After a five-year hiatus, women will now be allowed to serve in the country's Airborne Troops.
TODAY: Pro-Russian stronghold Slovyansk retaken by Ukrainian forces; Tatar leader banned from Crimea by Kremlin; Russians feel the pinch of sanctions. Putin reaches out to Obama; punishment for protesters tightened; Internet freedom attack enshrined in law; Putin's star treatment.
Slovyansk, the town in eastern Ukraine which served as the rebels' military headquarters has been recaptured by Ukrainian forces, a victory of 'huge symbolic importance' in the words of Ukrainian president Petro Poroshenko.  Why has the Kremlin not responded?  Mary Dejevsky suggests that Russia's motives may be less aggressive than they might have initially seemed.  The Guardian reports on daily life in Donetsk, 'a ghost town after dark'.  The Kremlin has banned a leading member of Crimea's Tatar community, Refat Chubarov, from entering the peninsula for five years on the basis that he has been guilty of 'activities to incite interethnic hatred'. 'Russia doesn't behave as a partner' is the overall verdict of NATO chief Anders Fogh Rasmussen. As sanctions take their toll on ordinary Russians, this article questions whether citizens feel that the annexation of Crimea was worth it.  Energy giant Rosneft maintains it has seen 'no impact whatsoever' from western sanctions.   Read More »
Tagged Barack Obama, Business, Crimea, Energy, espionage, freedom of assembly, freedom of media, freedom of speech, Internet, Politics, Rosneft, Russia, sanctions, Tatars, ukraine, Vladimir Putin, Washington, Yelena Mizulina
Comments closed
TODAY: Gazprom will block any reverse gas flow to EU; Merkel and Obama stand firm; Putin turns away from aggressive youth policy; ECHR condemns Georgian deportation; Borodin accused of embezzlement; Conservative Party questioned over pro-Russia donors.
EU Energy Commissioner Günther Oettinger insists that EU companies have the 'absolute right' to sell Russian gas to Ukraine, though Gazprom says it will impose restrictions if it detects any reverse flow on its gas measuring stations.  The Economist sees the Ukraine crisis devolving into an era of 'warlordism, or the rise of authorities who rely for their position not on ideology but on force and patronage'.  But ostensibly, says the Washington Post, Putin is now after a truce.  Various EU governments are considering stopping or restricting funds to Russian projects if peace is not restored in Ukraine by next week.  US President Barack Obama and German Chancellor Angela Merkel continue to be in dialogue on punitive measures.  Comments by President Vladimir Putin indicate that the Kremlin will move away from its previous policy of backing aggressive political youth groups, saying that the aim was to promote Russia's 'historical, cultural and natural riches'.  The European Court of Human Rights condemned Russia for the mass deportation of Georgian citizens in 2006.
Tagged Andrei Borodin, Angela Merkel, Bank of Moscow, Barack Obama, Conservative Party, Crimea, EU, European Court of Human Rights, Gazprom, georgia, Günther Oettinger, Rosneft, Russia, Sapropel, ukraine
Comments closed
TODAY: Diplomats promise to agree on new cease-fire by Saturday; Medvedev blames Poroshenko, US continues to support Ukraine; ultra-nationalist says he feels abandoned by Russia; Moscow reveals long-term message via Security Council; Moldova's EU ties violate human rights, says Rogozin; journalists targeted in Luhansk; Yandex may escape regulation; crime boss extradited.
The Foreign Ministry released an 'unusually harsh' statement yesterday demanding that Ukraine reinstate a cease-fire and halt military operations, and says it is continuing to update its White Book on human rights violations in Ukraine which it says is an invitation to the international community to act.  Prime Minister Dmitry Medvedev says President Petro Poroshenko's decision to abandon the initial cease-fire was 'a dramatic mistake'.  Following talks in Berlin, both sides, plus German and French colleagues, pledged to reach a new, 'unconditional' cease-fire with a deadline of this Saturday, with the aid of a 'contact group' from Kiev.  The US is continuing to voice support for Ukraine, blaming pro-Russian separatists for the failure of earlier cease-fires.  According to The Times, separatists fighting in Ukraine feel abandoned by President Vladimir Putin, with the movement's most prominent figure, Aleksandr Dugin, saying he believes Putin is now attempting to cut his losses in Ukraine.  The deputy head of Russia's Security Council says he welcomes the demise of US hegemony and the emergence of a new post-Cold War world order – which analysts see as a move designed to test Moscow's long-term message in the media without the risk of using a more prominent figure as mouthpiece.
Tagged Aleksandr Dugin, Aleksandr Matusov, Channel-1, dmitry rogozin, EU, France, Germany, Petro Poroshenko, REN-TV, Russia, Security Council, ukraine, US, Vladimir Putin, Yandex
Comments closed
TODAY: Violence in Ukraine escalates, Putin blames Poroshenko, Peskov says Kremlin has little influence on fighting; central bank data contradicts IMF claims that sanctions are working; Putin lashes out at 'containment'; Kremlin rights council member attacked; Rosneft will sue if Gazprom denies access to China pipeline; way out for Visa and MasterCard; Russia will return to standard time.
As violence in eastern Ukraine escalated yesterday, President Vladimir Putin blamed his Ukrainian counterpart, Petro Poroshenko, for ending the mutual ceasefire, lamenting that he and his European colleagues 'could not convince him that the road to stable, strong and long-lasting peace does not lie through war'.  It was also implied that Poroshenko's decision not to end the ceasefire had foreign influence.  The WSJ says it is 'obvious' that Putin has 'disregarded the demands […] that Russia stop intervening'.  Putin's spokesman, Dmitry Peskov, said that it was incorrect to assume that Moscow has significant influence over pro-Russian separatists in eastern Ukraine.  The International Monetary Fund says international sanctions have had a 'chilling effect' on investment, halted economic growth, and could isolate Moscow, although recent information from the central bank indicates that 60% of the investors who bought its MICEX shares came from Europe, Asia, and the US.  Putin lashed out at the US for attempting to 'contain' Russia with its sanctions: 'it is clear that this policy, unfortunately, did not end with the Cold War'.
Tagged Andrei Yurov, Demi Lovato, gay rights, Gazpro, IMF, MasterCard, Olimpstroi, Petro Poroshenko, Rosneft, Sochi Olympics, ukraine, Visa, Vladimir Putin
Comments closed
TODAY: Ukraine-Russia ceasefire comes to an end amid promises of recrimination; Moscow demands investigation into alleged chemical weapons use; emigration on both sides. Washington's new ambassador to Moscow awaits approval; profanity law hits Russia's best-loved writers.
Ukrainian President Petro Poroshenko has announced he will not renew the ceasefire agreed with Russia, which expired last night, vowing instead in a televised statement, 'we will attack and free our lands'.  He blamed the 'criminal actions of the fighters' who violated the truce 'more than a hundred times' for the failure of the peace plan.  There has been, as of yet, no response from the Kremlin, though Putin ally and State Duma chairman Sergei Naryshkin decried Poroshenko's decision.  Russian share prices have dipped following the announcement of the Ukrainian President.  Subsequent to the death of a Russian cameraman on the weekend, the Foreign Ministry has accused Kiev of endangering the lives of media workers.   Gas flows to Ukraine from Russia apparently remain stable, despite the issues over outstanding debt.  Russian manufacturing activity has slowed for an eighth successive month as a result of the Ukraine crisis.  Moscow is demanding an enquiry into the alleged use of chemical weapons against independence forces in Ukraine's east.  Whilst certain parts of Russia have witnessed an influx of Ukrainians fleeing unrest, RFE/RL looks at why certain Russian nationals have decided to emigrate to Ukraine.    Read More »